The world's best autonomous Mobile Video Surveillance System.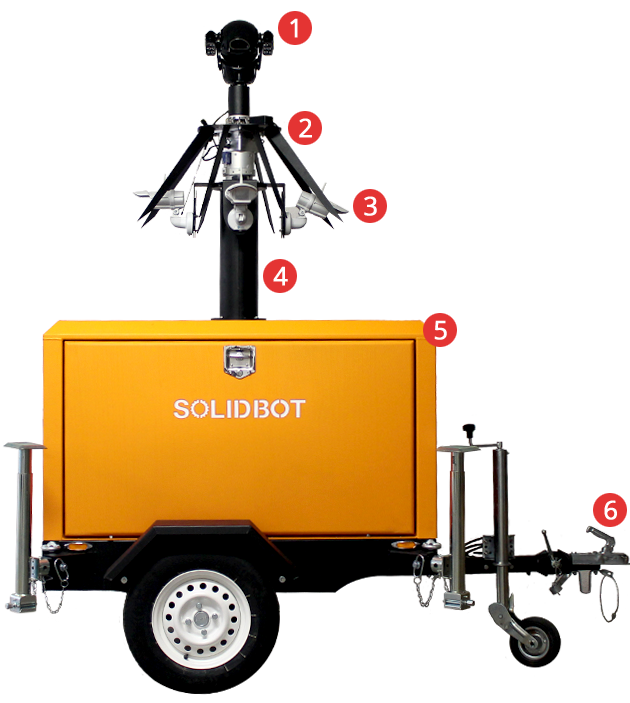 1 Camera: 360° full rotation high definition zoom camera. Built-in IR & white LED with 36x zoom for optimal recognition.
2 Head: Interchangeable head
3 Close area detection: 360° motion detection around the unit warn upon vandalism or surrounding presence.
4 Mast: Up to 5 meter/16 feet camera elevation. Integrated cable ensured vandalism protection.
5 Frame & body: A rugged design made to resist extreme temperatures and challenging weather conditions. Secure hatches and anti-corrosion treatments guarantee that the unit will last in the long run.
6 Removable tow-hitch: A standard tow-hitch compatible with any car, truck or trailer.

Simple and reliable
Every component has been designed keeping in mind user friendliness, versatility and quick replacement in case of necessity.

We create one or multiple heads according to your needs
Choose the type of camera, light and detector for adapted needs.

Up to 1 month autonomy
Choose one of our energy packs with up to one month stand alone autonomy

Extend it
Up to 16 standalone wireless detectors can extend your detection area